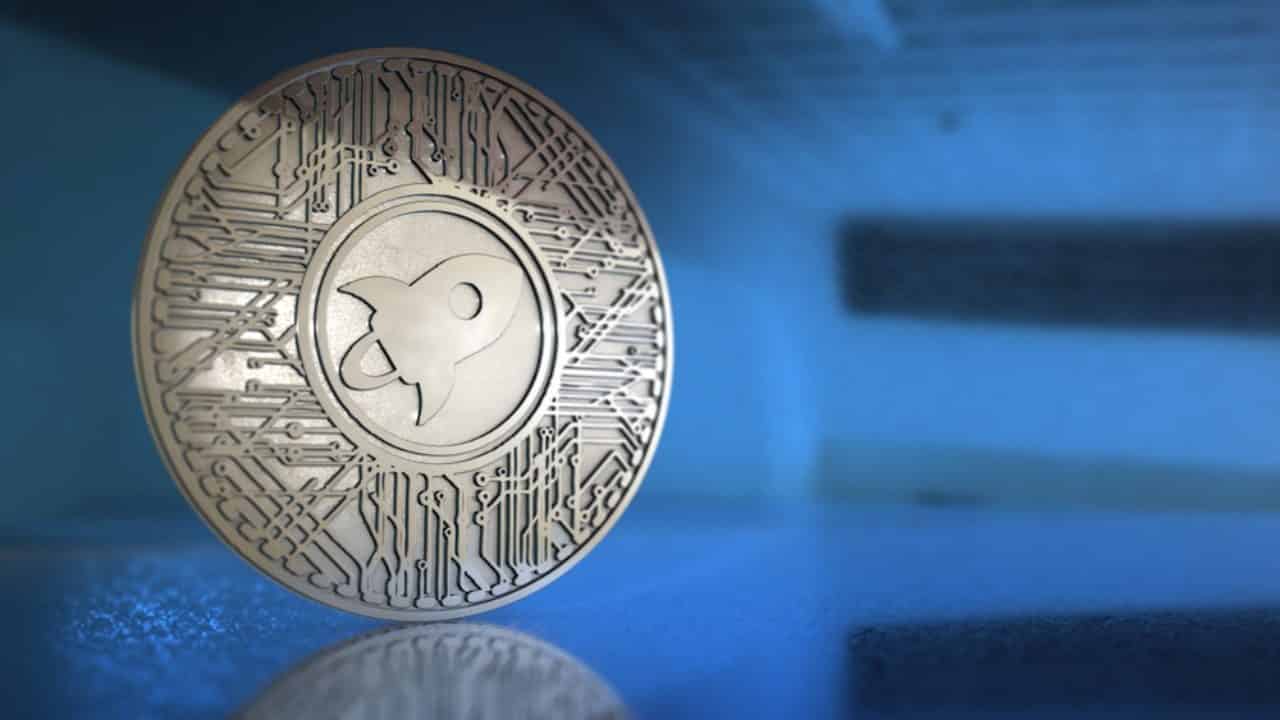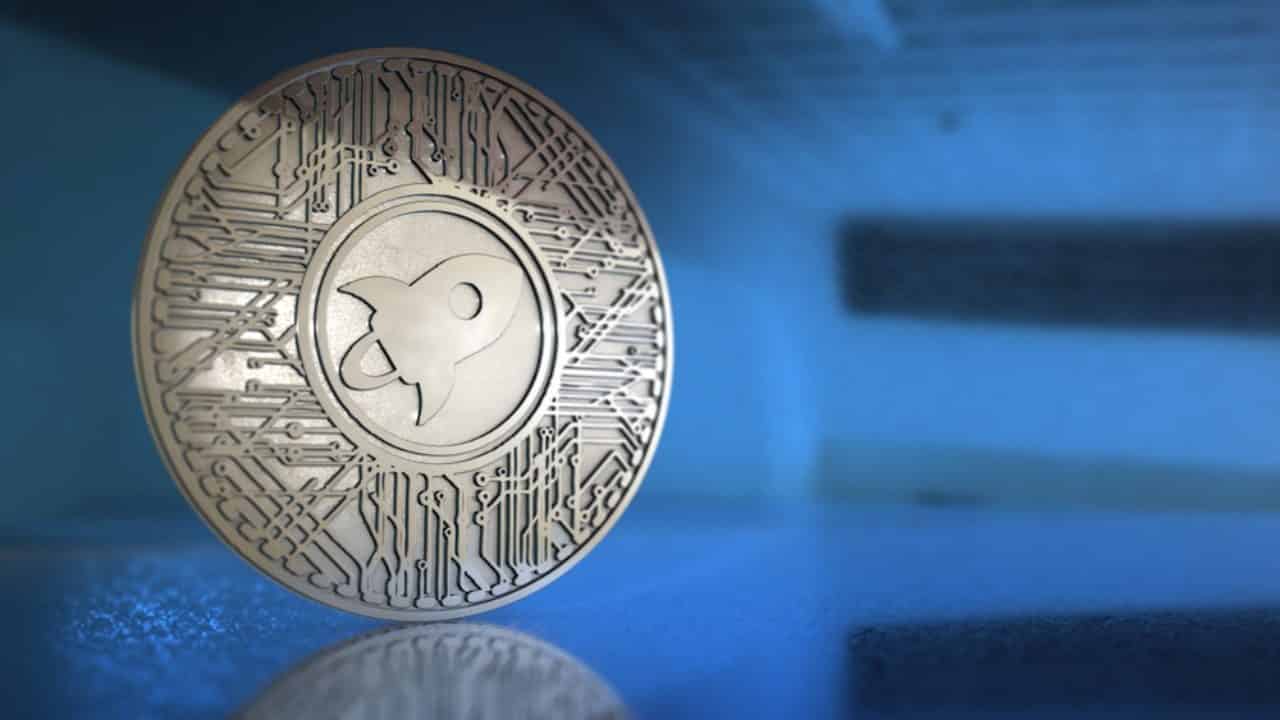 Stellar (XLM) walks up alone among top 20 cryptocurrencies.
The coin gain seems to gain back its momentum.
Stellar (XLM) price was seen crashing down at the beginning of the month. However, the month was quite promising. The coin was seen making its own way to the top without getting hampered by the market pressure.
The coin has gained back the momentum, and we can yet again witness the fall in the market, but the coin shines like a star. Talking about yesterday, the coin touched a high at $0.073149 and a low at $0.066908. The volume marked on the coin is $118,501,191.
Current Statistics of Stellar:
The coin is dealing at $0.068823
The ROI is marked as 2212.85%.
The market cap is noted as $1,351,579,354.
The 24hr volume is marked as $110,762,598.
The circulating supply is noted as 19,638,407,709 XLM.
XLM to USD Price Comparison:
The chart is taken from Trading View on 27th August 2019, at 05:44:05 UTC for price analysis.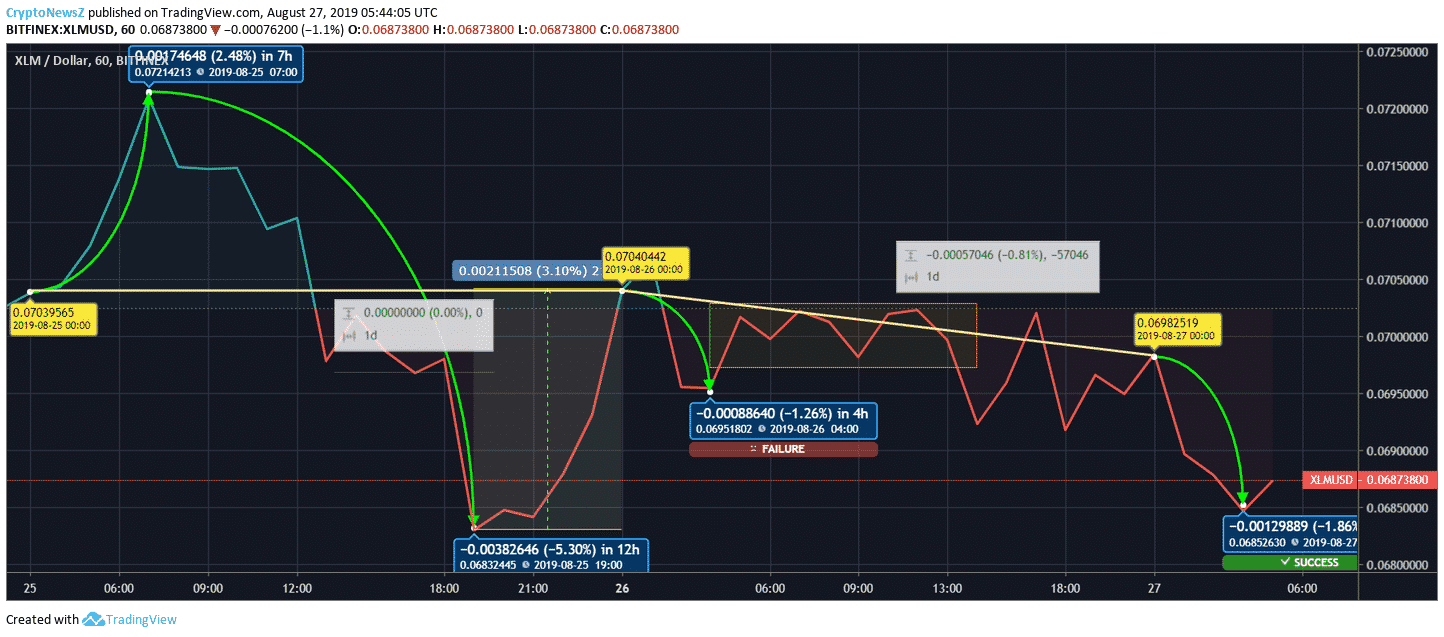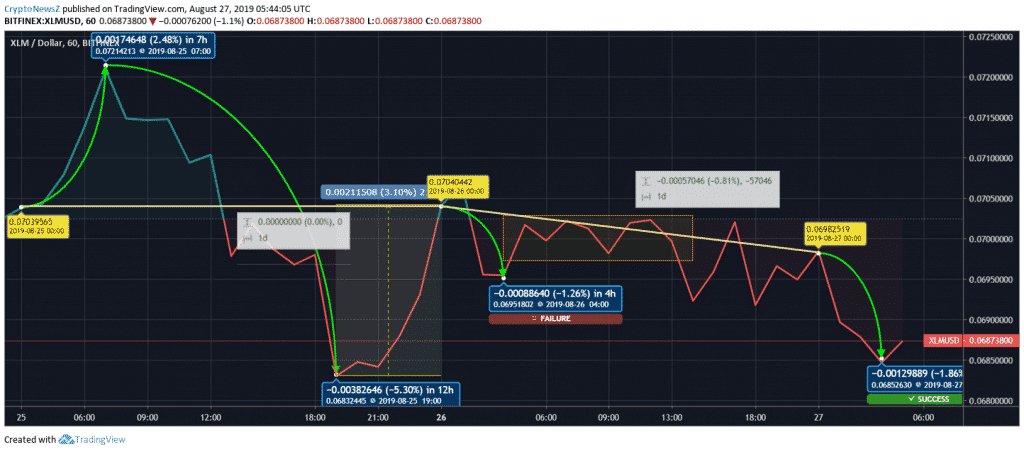 Looking at the chart, we can observe a fall in the price. On 25th August, the coin jumped from $0.070 to $0.072 by 2.48%. There was a major fall in the price, which changed the price from $0.072 to $0.068 by 5.30%. The recovery in the price again brought the coin back from where it started the day. Yesterday, the day began with a fall of 1.26% from $0.070 to $0.069 by 1.26%. The intraday loss was of 0.81% as the coin closed at $0.069. Today, there was a heavy fall marked in the coin from $0.069 to $0.68 by 1.86%. The coin has started recovering. We are looking forward to an intraday at a price.
Stellar Price Prediction and Conclusion:
The intraday chart is reflecting a recovery in the price of the coin. The same is speculated to continue. As the coin has the tendency of staying away from the market trend and creating its own fortune, we are quite positive that it could give great a result in the future.
We are anticipating that the coin would be best suited for long term investors. The coin is speculated to touch $0.090 by the end of the year. The future could bring a greater digit than expected, thus investing in the coin wouldn't go futile.