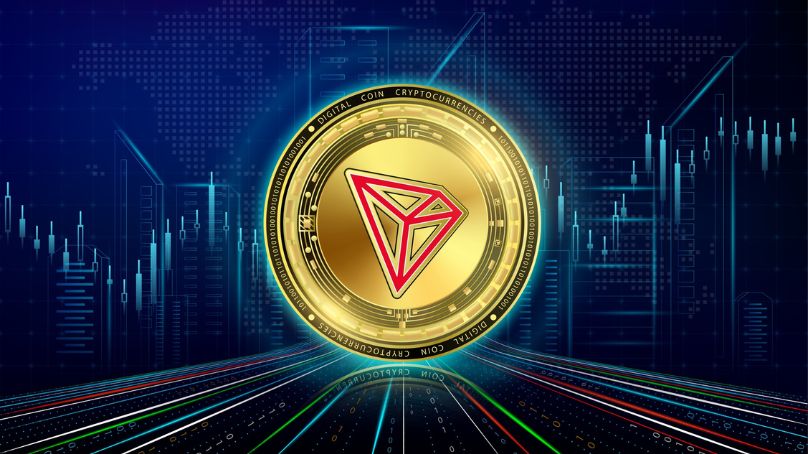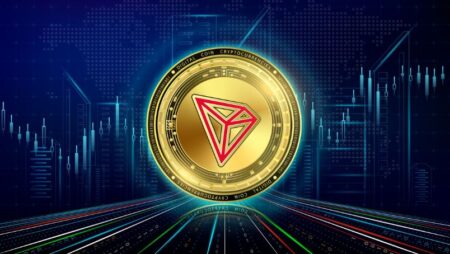 TRON remains one of the only few cryptocurrencies that were originally launched as an ERC -20 token but later moved on to develop their blockchain ecosystem. TRON uses a delegated Proof of Stake validation mechanism that is a better alternative to the decentralization of Proof of Stake and Proof of Work mechanisms.
Its higher throughput is capable of completing 2000 transactions per second, which remains feeless to the user. With the intent of formalizing the method of sharing their content in the digital format without intermediaries, TRX acquired BitTorrent. This step ensured the ease of sharing digital content without providing ownership issues. 
The TRX token currently ranks amongst the top 15 cryptocurrencies with a market cap of $5,799,452,883. With the growing digital economies and content-sharing platforms, TRX would soon be at the forefront of becoming a platform for content developers. 
TRX has finally broken the streak of negative movement after taking support from $0.058. The further price momentum for TRX will be judged by its reaction to the resistance offered by 100 EMA. The outlook for the short term remains bullish, while long-term possibilities depend on the acceptance of cryptocurrencies in the modern world.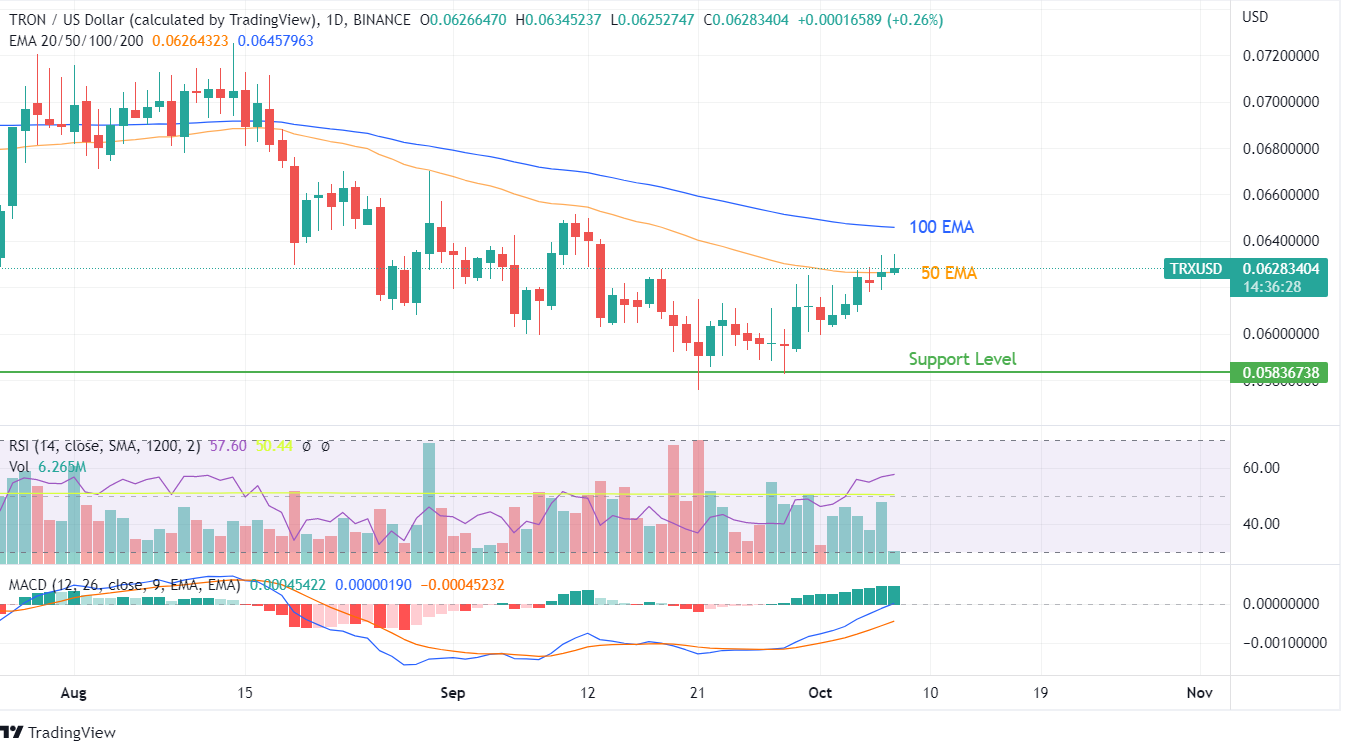 The price action for TRX in the short term shows tremendous bullish sentiment; RSI for this token has already jumped twice from 30 to 57 in the last few weeks. Although the TRON token itself is trading at lower levels, the price action hasn't been able to justify the rise of buying sentiment since prices were trading at near support levels. MACD, during this phase, has increased the gap between its two curves, indicating a strong bullish action that could outlast the resistance zones.
Another justification could be slow buying at the support level helped RSI jump multifold to its current highs. The candlestick pattern in recent days has displayed resistance or profit-booking stance with each uptrend movement.
The suppressing price action showcases the need for a bullish breakout and overcoming the 100 EMA curve. The weekly candle for TRX remains marginally short of engulfing the negative candle formed in the second week of September, thus overcoming the negative element of the last month.