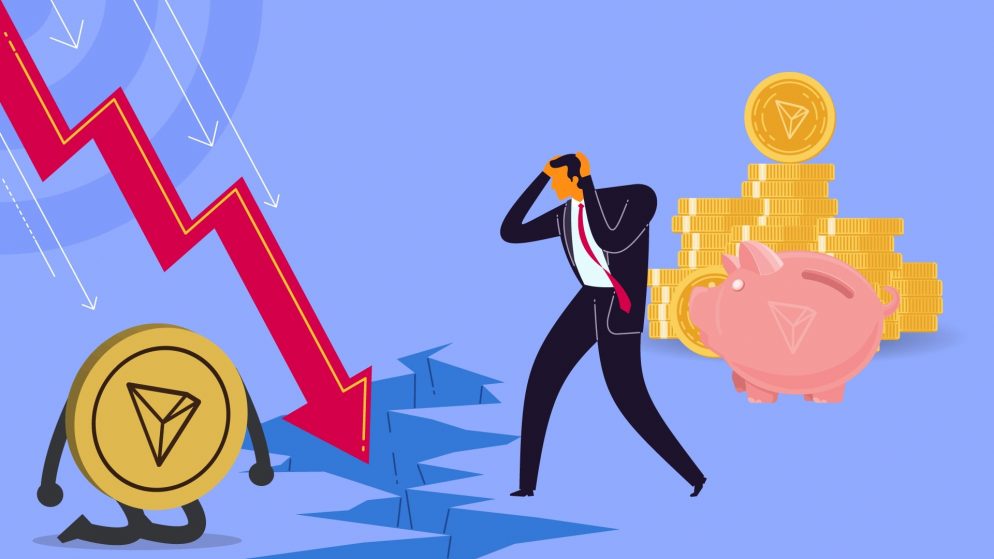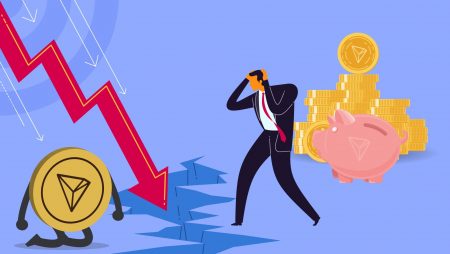 TRON price has stood well against the mighty bears from the past few days. TRX still manages to hold its ground against the bearish pressure. The last 30 days' price trend shows that the TRX coin price was moving in the range between $0.008 – $0.018.
TRON Price Prediction
TRX coin has seen tremendous bear pressure over the past 30 days but has managed to still hold its ground. The coin started trading with positive momentum on February 28. The price took an upward momentum from $0.01611 and reached a high of $0.01807 on March 07, the upswing being to the extent of 11.52%.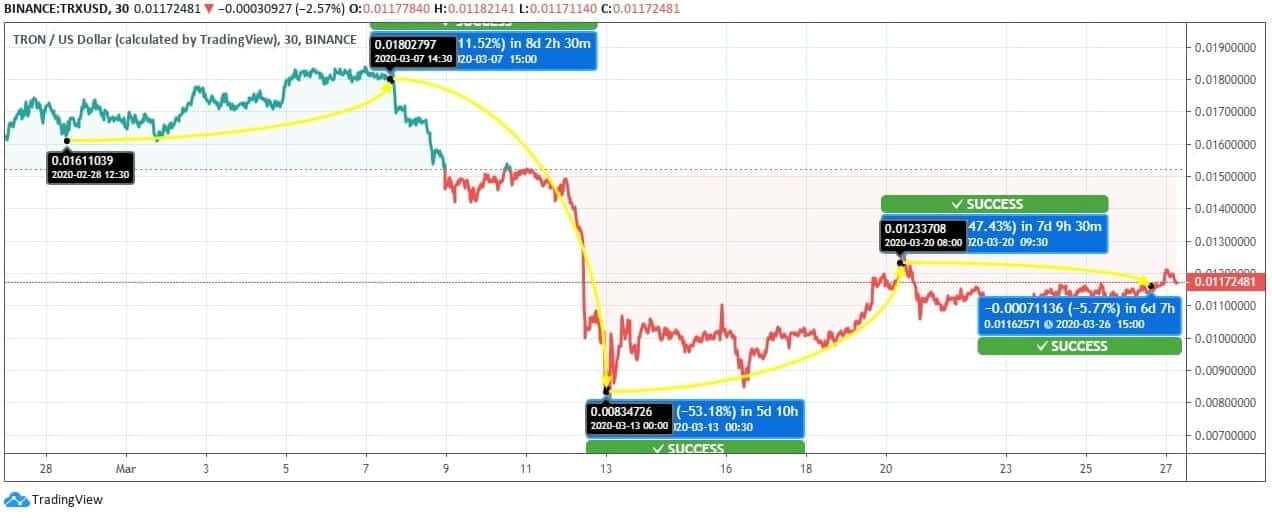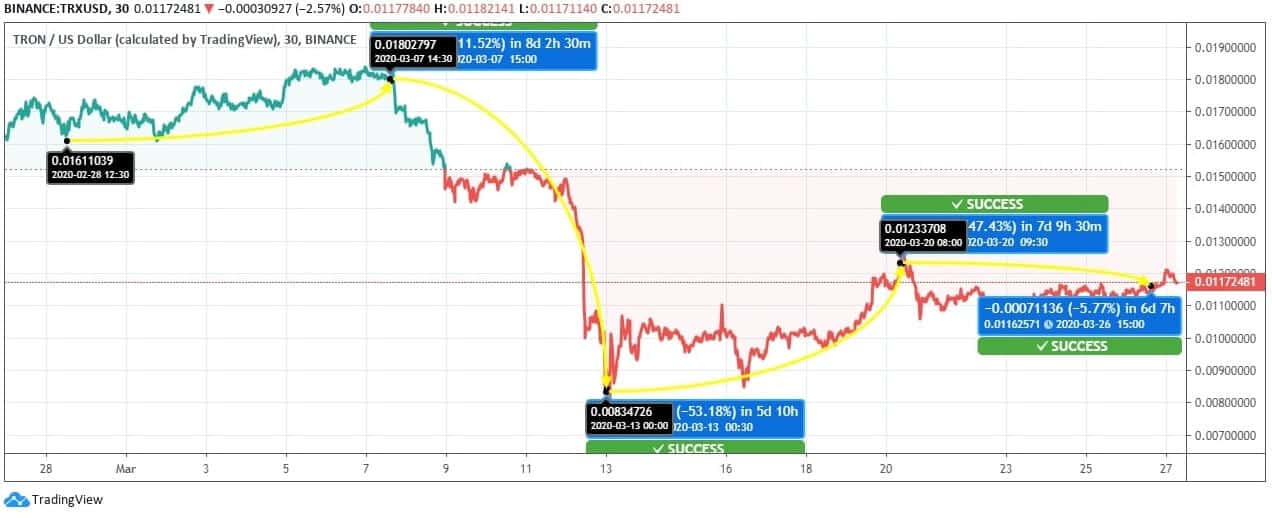 Further, TRON coin faced a sharp decline and marked a massive price drop to the tune of 53.18%. The price of the coin reached a low of $0.08083 on March 13. Then, TRX coin started recovery, and after a week, the price touched $0.0123 by a huge hike of 47.43%. Later, the currency again faced a moderate downside momentum on March 26, when the price went down to $0.0116. Today, there has been some respite for the coin as it has risen marginally to $0.0117.
TRX price continues to fight against ongoing bearish pressure. Analysts have confidence in the ability of the coin to deliver great returns in the long-term, based on its past performances.