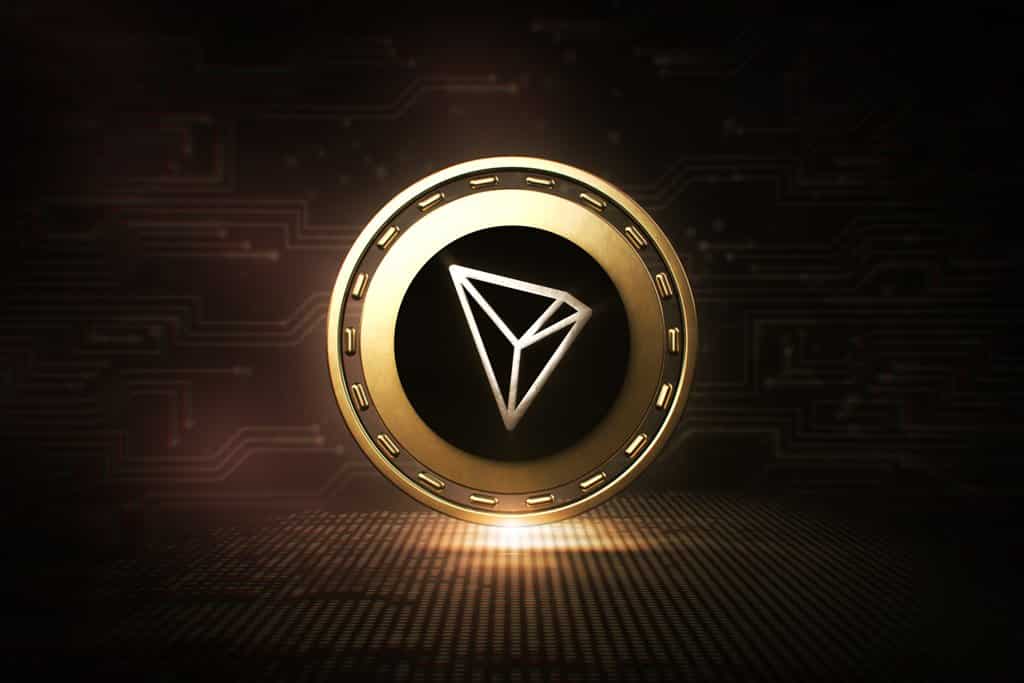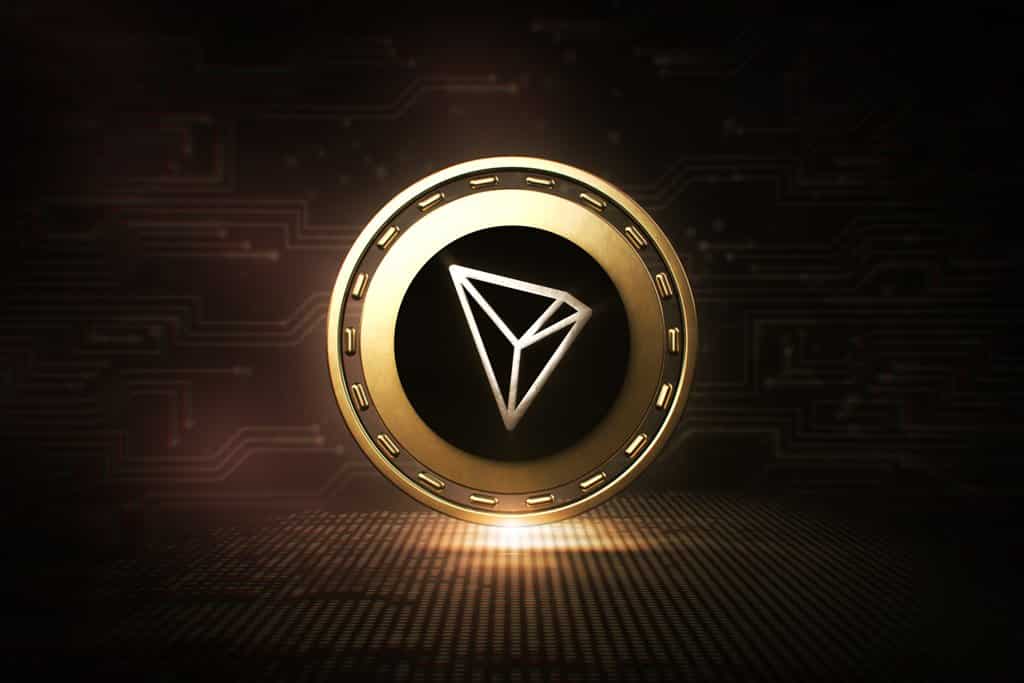 Tron loses 11.16% in the last month, and it needs a huge push to recover from it
It may find the next resistance at 0.0148 USD in the coming few days
Tron (TRX) has been through three major price swings over the last one month, and the swings have been in the range between 0.022 USD and 0.0135 USD. There has been a total of 11.16% loss in the price of Tron in this period.
Tron Price Analysis:
TRX coin was being traded at 0.016331 USD on October 27 and over the next 2 days, it gained 38.80% to be placed at 0.02266 USD. It was followed by a 14.84% decline in the value that cost Tron 0.0033 USD, and the value reached 0.019305 USD by November 13. The last variation happened between November 23 & 22, and in these 8 days, TRX coin lost 32.77% value and got placed at 0.01353 USD.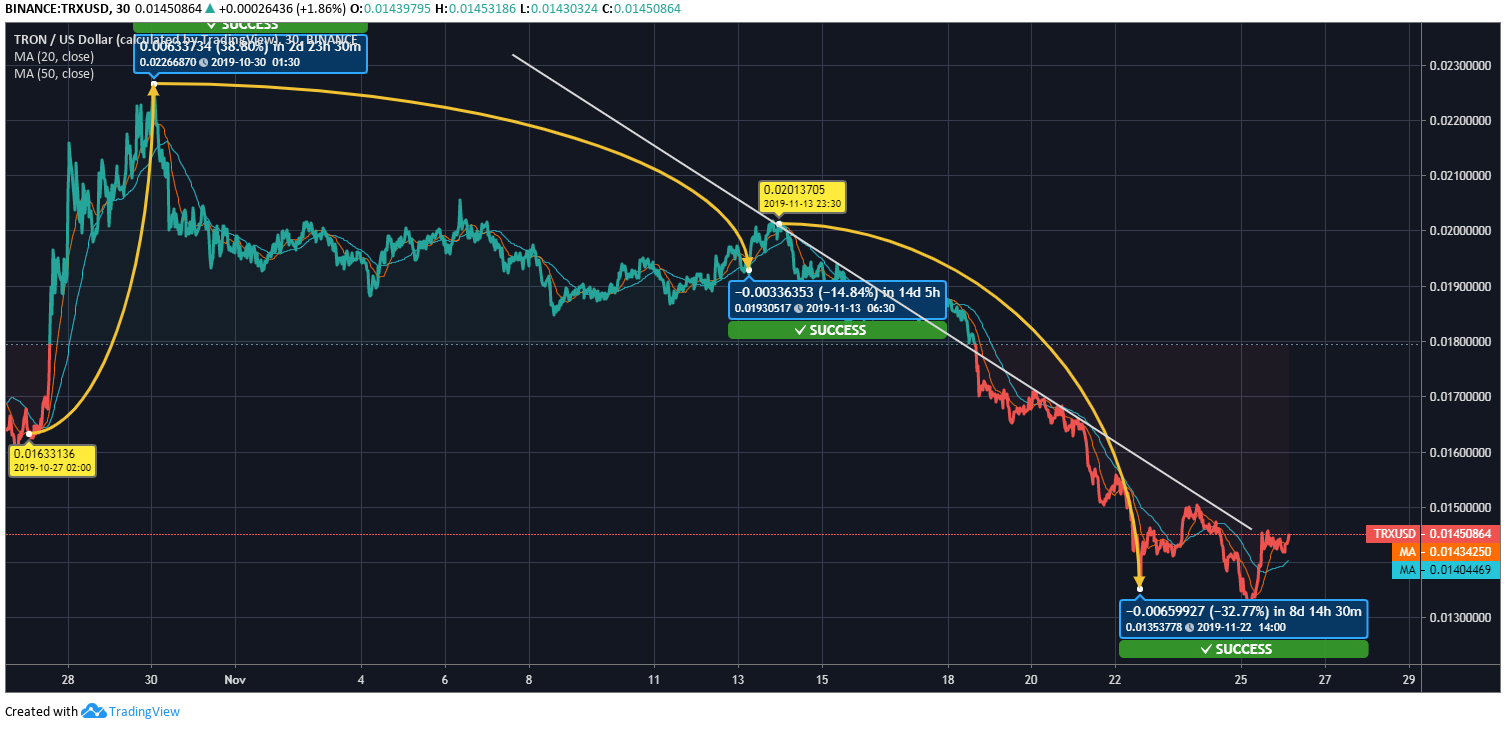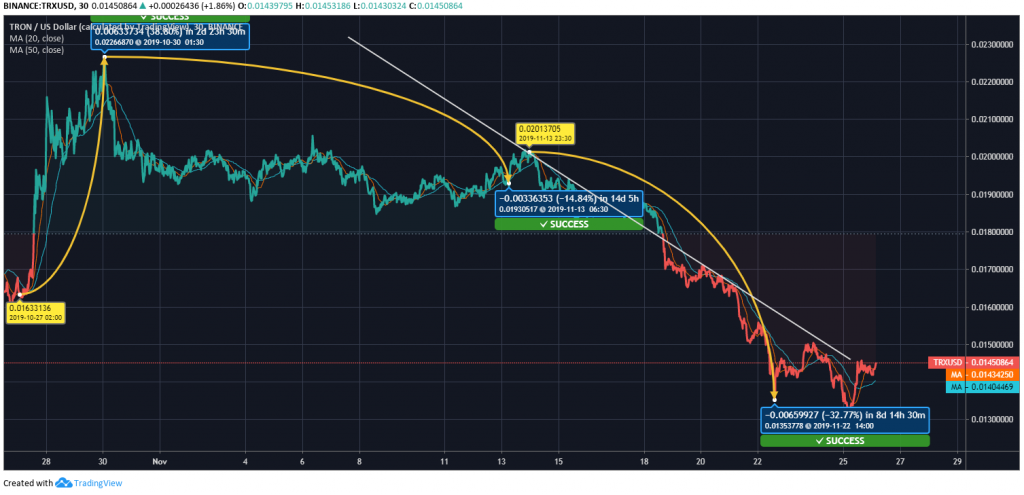 Tron's market cap also has witnessed a decent decline in these 30 days. It has traveled from 1.275 billion USD to 965.597 million USD in this period. TRX coin has been through many unprecedented ups and downs on both the value front as well as market cap front.
TRX coin's 20 days MA stands at 0.0143425 USD, and the 50 days MA is at 0.01404469 USD. Tron's next halt may come at 0.0148 USD.
| | |
| --- | --- |
| Tron (TRX) | Resistance and Support Levels |
| 1st Resistance | $0.014897 |
| 2nd Resistance | $0.015502 |
| 3rd Resistance | $0.016371 |
| 1st Support | $0.013423 |
| 2nd Support | $0.012554 |
| 3rd Support | $0.011949 |