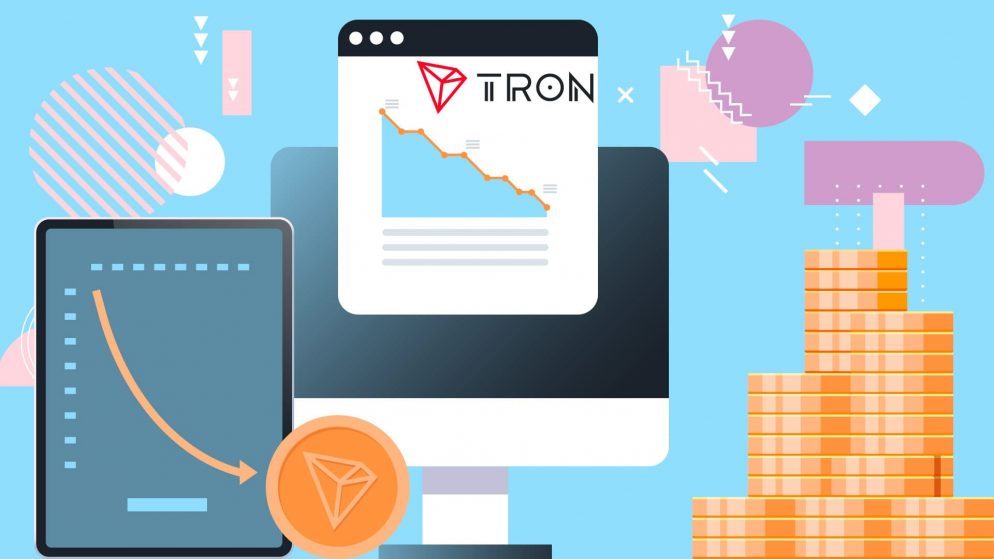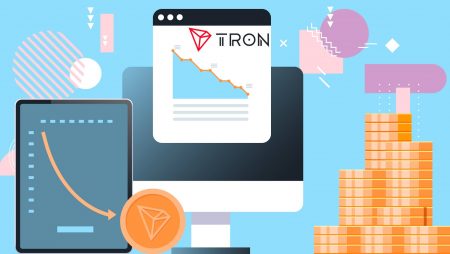 TRON (TRX) price has had to face the bear pressure since the start of the year. Even now, in the continuing ongoing bearish volatility, the bears are exerting a lot of pressure on the coin; still, it has managed to brave the bear pressure over the past week. The price of TRX coin has been moving in the range of $0.019 – $0.022 over the past week.
TRON Price Analysis
TRX coin started the week on a high note, and though bogged down by continual bear pressure during the later days of the week still managed to hold its ground at regular intervals. TRON coin was trading at $0.0207 on February 18. It went up to the tune of $0.02249 on February 19, showing an upturn of 8.74%. The bear pressure continued for the price of TRX coin, and it went down to $0.0194 on February 20, the fall being at 13.62%. There was a slight respite for the price on the next day when it went up to $0.0204, showing an upward movement of 5.51%.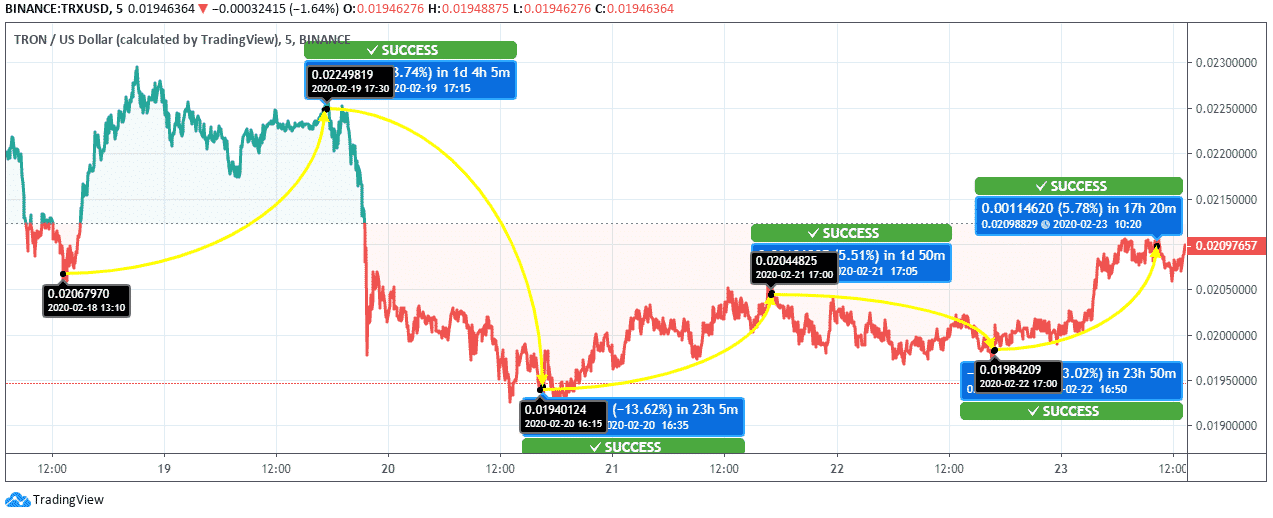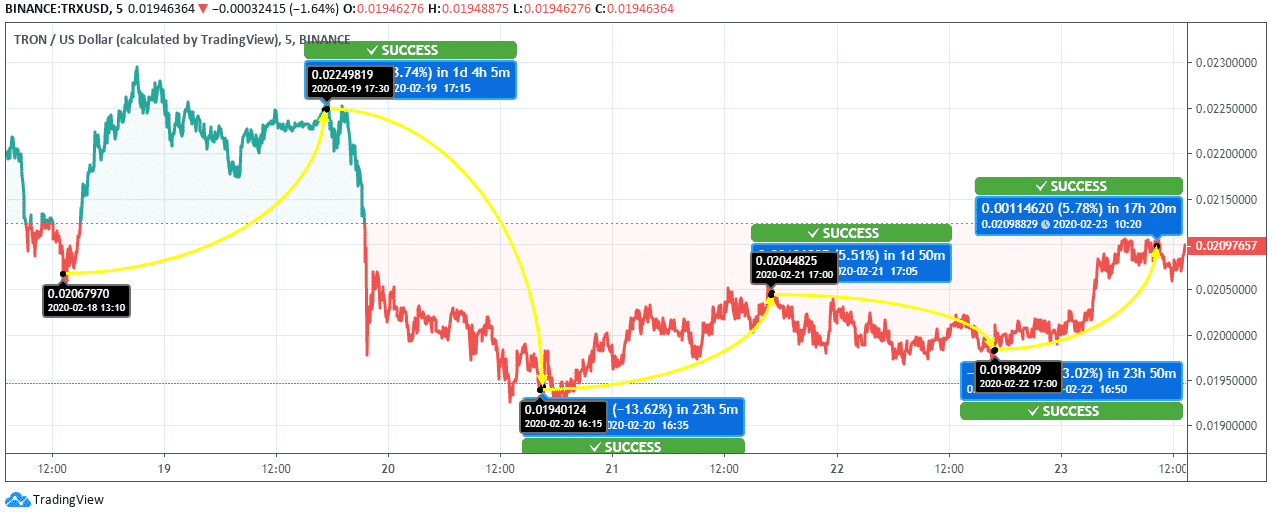 With the mounting bearish volatility in the crypto market, the price of TRX again fell to $0.0198 on February 22, showing a downward variation to the extent of 3.02%. On the next day, TRON coin managed an upstart at $0.0210, and the rise is at 3.02%. The current day's price has remained nearly constant at $0.0210, indicating that the currency is trying very hard to sustain itself from the ongoing strong bearish undercurrent in the crypto market.
TRON price has been using all its might to beat the bear pressure and succeeding at intermittent intervals since the past one week. Analysts expect the coin to bounce back when the crypto market marches towards a stable momentum during the year. Investors should continue to hold on to their existing investments as the coin is a good bet for the long-term.