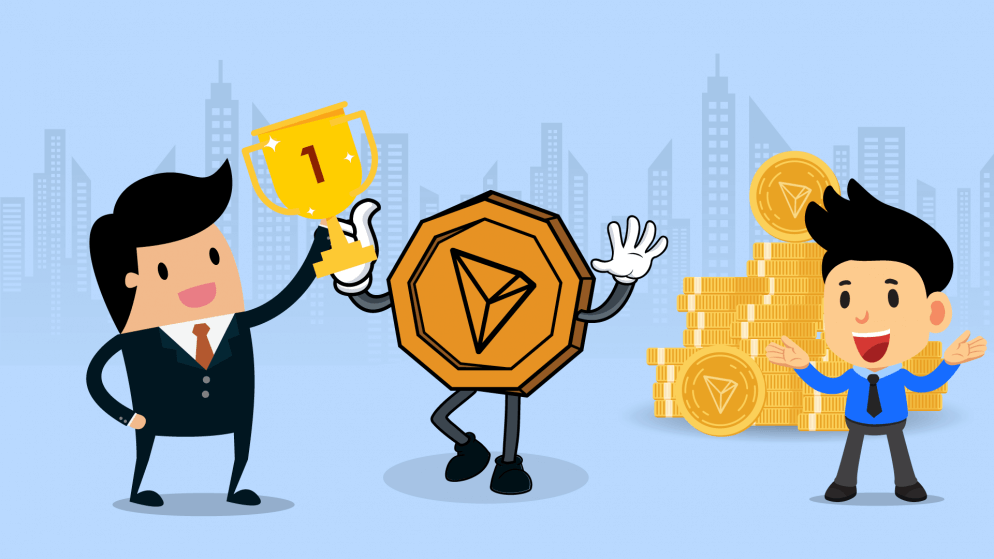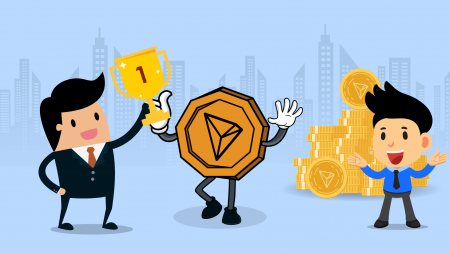 TRON price spotted at astounding highs in the middle of February 2020. The upsurge was voluptuous and reflected the high potential of the coin. The same spike hopes amongst the traders as the coin reshuffled 90-days high and set a new at $0.0266 with 45 days of opening. The period after the same was not as good as it was anticipated. The regressive price movement continued until the end of the first quarter.
The second quarter started yesterday with high anticipation, and we are quite positive that it would help the TRX coin to attract more and more traders. The coin reflected tremendous recovery around the closing hours. Today, the beginning was bumpy, but the later hours brought a steady upside movement.
TRON Price Prediction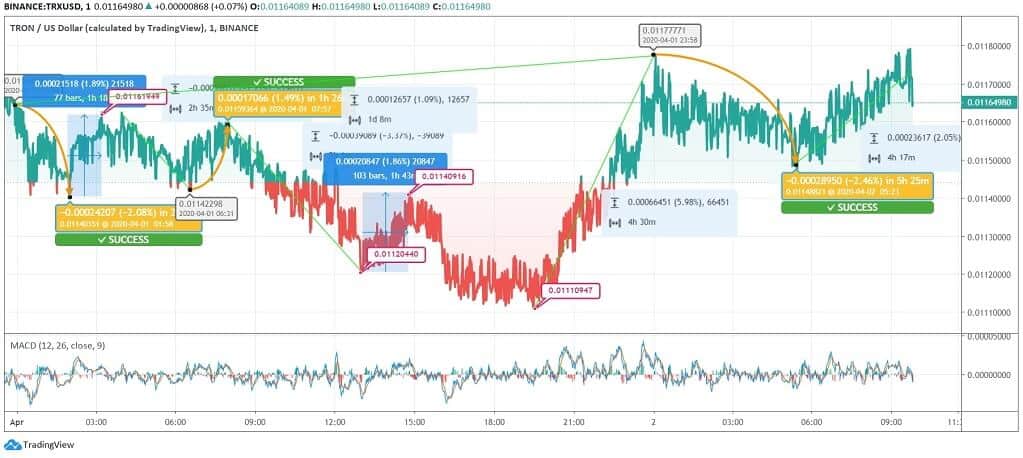 After a huge fall on March 30, TRX coin initiated a strong recovery and continued to trade with bullish impact. Yesterday, the currency started dealing at $0.0116, and in the next 2 hours, the price plunged to $0.0114 by 2.08% fall. The price improved in the following hours and touched $0.0116. The coin dribbled to $0.0114 at 06:31 UTC but improved to $0.0115 by 1.49%. Tron plunged to $0.0112 at 12:56 UTC but improved to $0.0114 in the next 1 hour and 43 hours.
The following hours brought a heavy plunge in the TRON price, and the coin was spotted at $0.0111 at 19:32 UTC. The closing hours of the day brought an upsurge in the price, and it moved from $0.0111 to $0.0117 by a huge hike of 5.98%. The intraday movement in the coin brought 1.09% upsurge in the TRX price.
Today, TRON coin started trading with a fall, and within the next 5 hours 23 minutes, the price dribbled to $0.0114. The later hours of the day brought improvement, and the TRX price escalated to $0.0116. The immediate resistance is at $0.0117, and the same might get violated in the impending hours. Further, if the price keeps the momentum intact, then the next resistance level at $0.0119 might get breached soon.